Meet our team of professionals...
Our diverse team of experts are here to help, whether you're a seasoned professional or just starting out. We can make your vision a reality.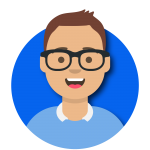 A seasoned Entrepreneur and Business Manager, Peter is no stranger to building successful new businesses throughout his career. His strive for marketing excellence and his business acumen plays a vital role to new business development and client management. Peter has been involved in the operational development of three ecommerce sites and has been passionately involved in digital marketing.
He is a Google Partner who is Google Ads and Google Analytics Certified.
He is a results driven business manager who has spent the last 25 years honing his skills in marketing and business. His passion is fueled by developing systems and guidelines which allow team members to excel at their job while driving profits and controlling expenses for businesses.
As the CEO and Founder of Frontline Web Consulting, he brings his determination, enthusiasm and success to your business.
"Frontline Web Consulting acts as both a consultant and an auxiliary labor force. We bring expertise to help your business meet and exceed your goals."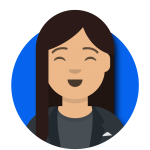 Jennifer has always been ambitious about helping people reach their greatest potential. After receiving her BA in Child and Youth Studies (Honours) and her B.Ed from Brock University in Ontario, she enjoyed teaching for several years, working in the child care field as well as holding numerous management and leadership positions before going back to study Marketing & Strategic Communications.
She moved to Alberta in 2010, and started working in Human Resources and Administration as well as completing Marketing & Strategic Communications from Mount Royal University in Calgary. Passionate about branding, social media, and content marketing, as well as creating integrated marketing strategies, Jennifer worked as a Marketing Manager in several different industries. Her knowledge and expertise in Administration, Education, Marketing, and Human Resources is an asset when it comes to supporting business owners and their digital marketing needs.
As a self-proclaimed organization guru, Jennifer is passionate about delivering projects that exceed client expectation. She is always reading and researching the latest trends in digital marketing and holds a Digital Marketing and Social Media Marketing certification. She has also been featured in a blog for Jillian Harris! When she is not writing blogs, researching strategies, or helping out clients, you can find her spending time with her hubby, and their two boys.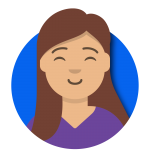 Coral graduated from the University of Alberta with a degree in Computer Science. She is fluent in many programming languages and has a love for logic. Since then, she has added a variety of tools to her belt including graphic editing and full stack development.
She is a strong believer that learning is never done and always tries to improve. Nothing makes a day more satisfying then a good problem to solve.
In her free time, Coral enjoys painting, table top games, and photography.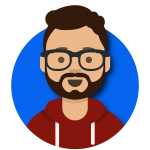 Nico is a graduate from the Graphic Communications program at NAIT, where he gained workable skills in the graphic arts and digital communication. Since then, Nico has been learning more about online advertising, marketing, and the entire web-based industry.
He is certified in Google Ads and with his keen eye for design, he helps bring another perspective to the Frontline Consulting team. Being ambitious and driven he enjoys learning new things and is always improving himself to be able to show off his best work and skills, as well as helping out wherever he can.

In his spare time, Nico is affiliated with a performing arts school in Stony Plain, KaRAR Performing Arts. He has been enrolled in dance classes since he was five years old and is still enjoys the thrill of performing on stage. At KaRAR, he dances and acts in the studios' annual year-end productions ranging from Tarzan, Little Mermaid, Brave, Cinderella, and much more.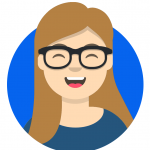 After graduating from the University of Grant MacEwan with a degree in Psychology, Alyssa spent several years working in administration before being drawn into the field of marketing, where she was finally able to put her creativity and passion for writing to good use.
Alyssa brings years of experience with email marketing to the Frontline Consulting team, and is eagerly expanding her knowledge of social media marketing and Google Ads.

In her spare time, Alyssa enjoys reading, blogging and writing children's novels that her friends and family swear they will get around to beta-reading, one of these days.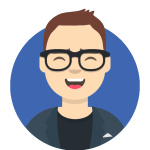 As a multi-faceted young adult, Jack's interests are as varied as his skill set. He has worked on a variety of projects- both personal and professional- involving a myriad of subjects; graphics, creative writing, research, marketing, fundraising, and more. You could say he's the… 'Jack of all trades'. 
Jack is Google Search, Display, and Shopping Ads Certified.
A bit of this, a bit of that; Jack likes to try new things. From making paper, to gardening, to using Unity, to mixology, he dabbles in a lot of different hobbies. However, the one thing that doesn't change is his love for his birds.
"Frontline created and manages our company Website and Facebook posts. They are professional, knowledgeable, friendly and quick to respond to e-mails, phone calls, etc. They are also diligent in making sure we are getting the best "bang for our buck"! I highly recommend Frontline to deal with your online marketing needs!"