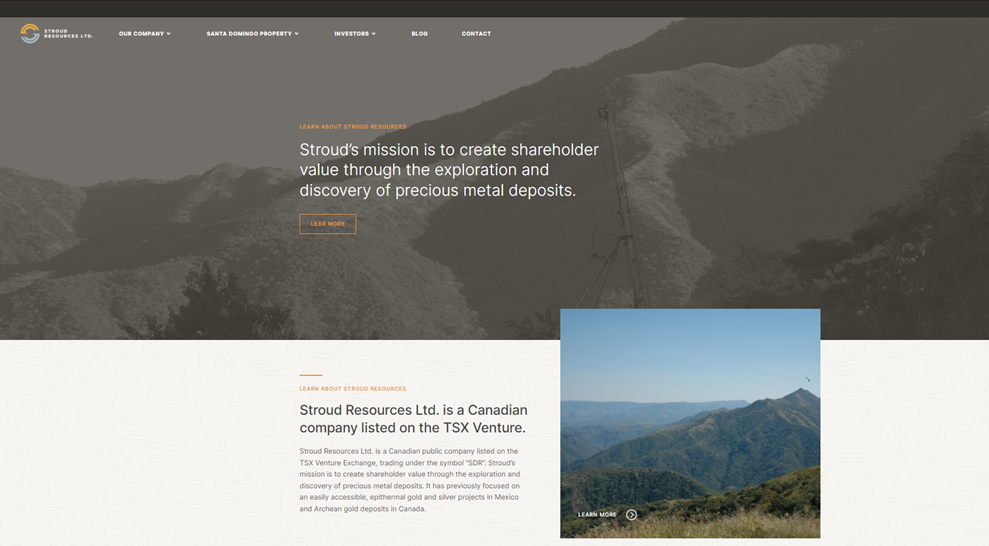 WEBSITE DEVELOPMENT & DESIGN
Stroud's mission is to create shareholder value through the exploration and discovery of precious metal deposits.
They needed a fresh new look and easier access to change and update their information. We built them a sleek new wordpress site with a backend that is easy to use!
Design by Sherpa Creative