Affordable Websites That Work!
Why do you need a website?
Instant credibility with your potential customers
Better conversion opportunities
More targeting opportunities
Essentially tells each visitor exactly what to do
Keeps your potential customers attention longer
Better odds of conversions than any other page on your website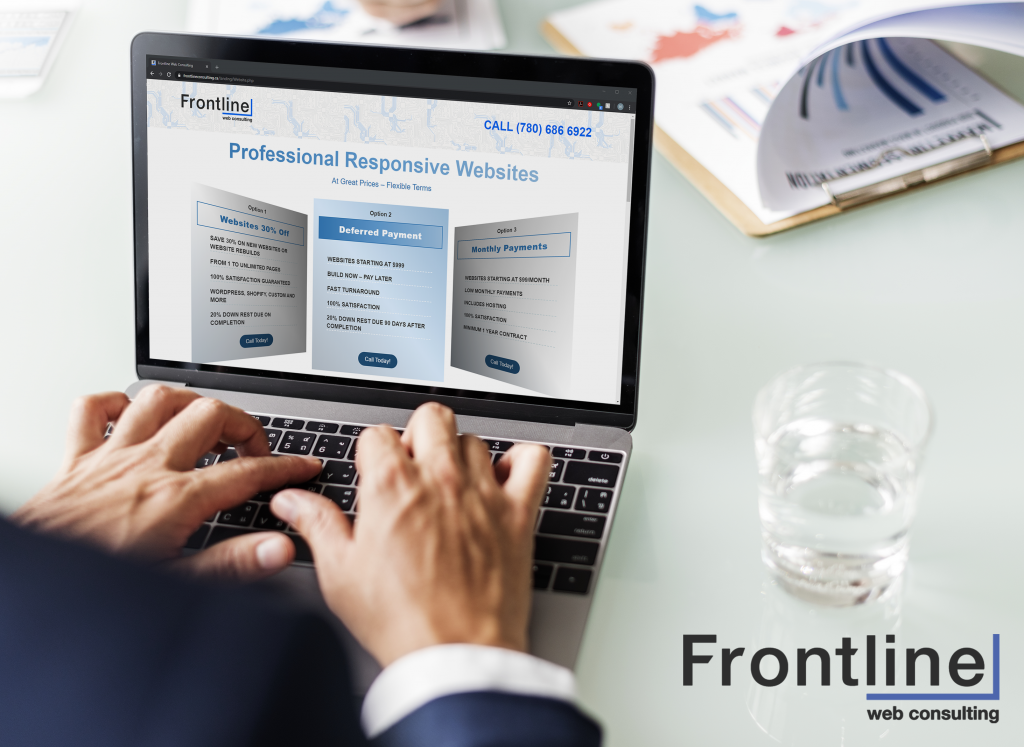 Landing Pages

LANDING PAGES
Having a nice, clean landing page draws customers to what you're offering to them. This means that creating this landing page in full detail is needed for conversions and returning customers, and Frontline is here to do that for you.
Creative Marketing

ADVERTISING
Experience in both social content creation and standard print advertisements shows that our advertisement expertise knows no bounds.
Email Marketing Design

EMNAIL MARKETING DESIGN
Custom and mobile–friendly email designs are an effective way to remain in touch with your target market. Along with statistical reports we provide, you will know how well your audience is responding.
Custom Web Design

WEB DESIGN
Customized to your brand and business. We provide custom web design and templates. Our team of designers will work quickly behind the scenes to get it done so you can stay focused on running your business.
Proven Results

PROVEN RESULTS
The most fundamental aspect of hiring us is so that we can prove you with results. We have plenty of clients that we have worked with us and helped them with their online business presence. The numbers always speak for themselves.
Satisfaction Guaranteed

SATISFACTION GUARANTEED
We at Frontline stand behind the services we provide! You have a direct contact dedicated to your website development and design.
Custom Web Design
Custom templates
Professional Design Concepts
Delivered as HTML/CSS/JS
3 revisions
2 weeks or less delivery
100% satisfaction guaranteed